Goa Web Services, a complete Web Designing Company located in Goa India, provides Services in Web Designing, SEO Services and CMS Designs. Goa Web Services has a Web Designing team in Goa India, provide complete Services Related to Web. Our team which provide SEO Services have the ability to perform the serious and efficient analysis of nature of your business and to formulate the ways to attract potential clients and customers towards your Business website.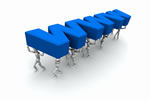 At Goa Web Services, Our Web Designing team create stunning web sites that really work to promote your company, out of thin air (or at least pixels). It's not magic – just the know-how of our expert team of web designers. The emphasis at our firm isn't just creating nice-looking web sites, but rather creating sites that work seamlessly with your brand image to promote your business.
A good looking and well designed website attracts the attention of one and all. But have you ever imagined as to how much efforts are put behind developing and designing that website? Website development is a very complex process that incorporates different techniques and processes to finally create a website that gets noticed on the Internet. Website Designing is not a single individual's job but requires efforts by a group of experts who excel in their own fields. Developers, designers, engineers, content developers, and many others put their expertise in creating a website.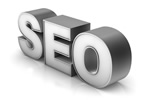 Goa Web Services provides Professional SEO Services to make your website visible on search engines and achieve the best search engine ranking in search engines. We Optimize your websites so as to appear in the search engines which help in gaining more business from all across the World.
Refer only professional Web Designing Company for best web promotion of your website. If you are really interested in finding your website on top page of search engine, you definitely need best SEO Services, website marketing and best website promotion strategy. The need of internet advertising company is always necessary as to grow internet marketing business cannot be achieved by alone. You will surely require help of internet marketing company or any professional internet marketing agency for better results.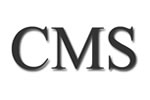 Goa Web Services develops and offers appropriate Content Management Systems (CMS Websites) aimed at helping small to large enterprises manage their website content easily through texts, graphics, videos, documents, pictures, images etc., exercise effective control over all forms of data, allow users to selectively view and/or edit content, facilitate convenient storage and easy retrieval of information, check repetitive input and overall improve inter-communication amongst users.
The Content Management System (CMS) is a web based software application that helps you to manage your website content with great ease through a web based browser application. Goa Web Services provide you with solutions and a professional user interface according to your requirements.